Desolé, ce contenu n'est pas disponible en français. Nous le montrons en anglais.
MICROCARD News
June 2022: meet us in Oslo, Paris, Milan, or Budapest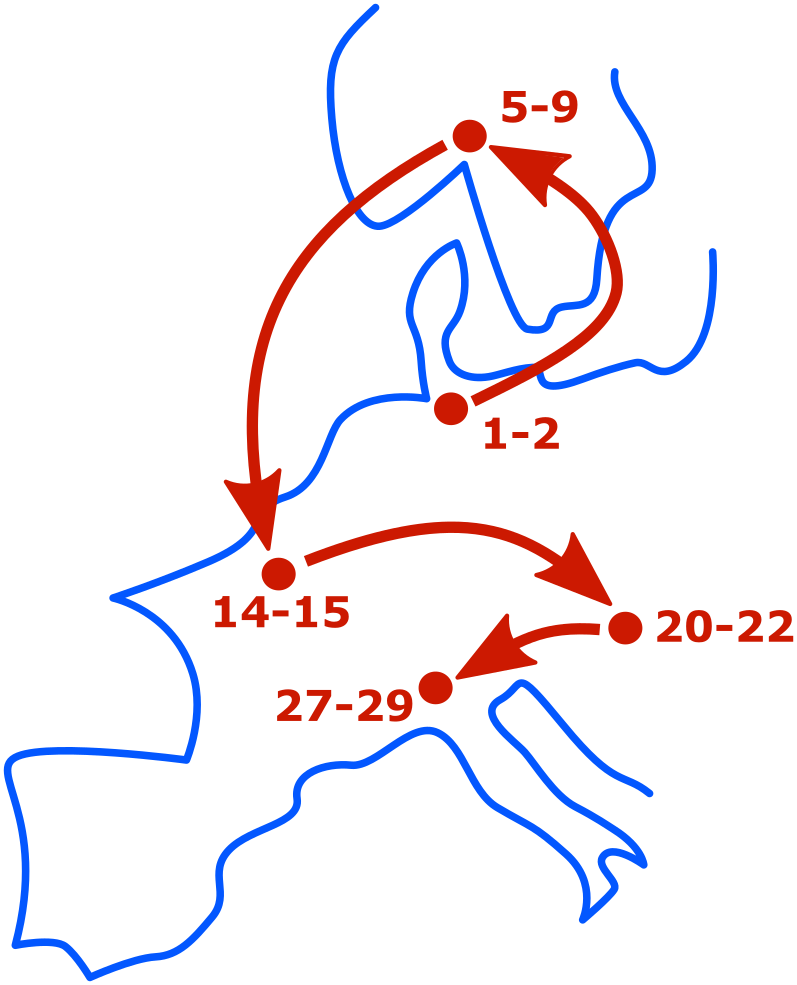 This month, the MICROCARD project will be presented at the Teratec Forum 2022 on 14 and 15 June in Paris, and at the 5th Workshop on Heterogeneous and Low-Power Data Center technologies in the EuroHPC Projects Context (HeLP–DC) which is part of the HiPEAC meeting in Budapest on June 20–22.
Marie Houillon will talk about the integration of the Ginkgo library in the openCARP software at the ISC High Performance meeting on May 29 to June 2 in Hamburg.
Simone Pezzuto and Mark Potse will present MICROCARD work at the ECCOMAS meeting on 5-9 June in Oslo.
Giacomo Rosilho de Souza will present work on parallel-in-time methods at the CMBE meeting on 27-29 June in Milan.
9 May 2022: Interview with Stefano Maurogiovanni, ERASMUS+ intern at KIT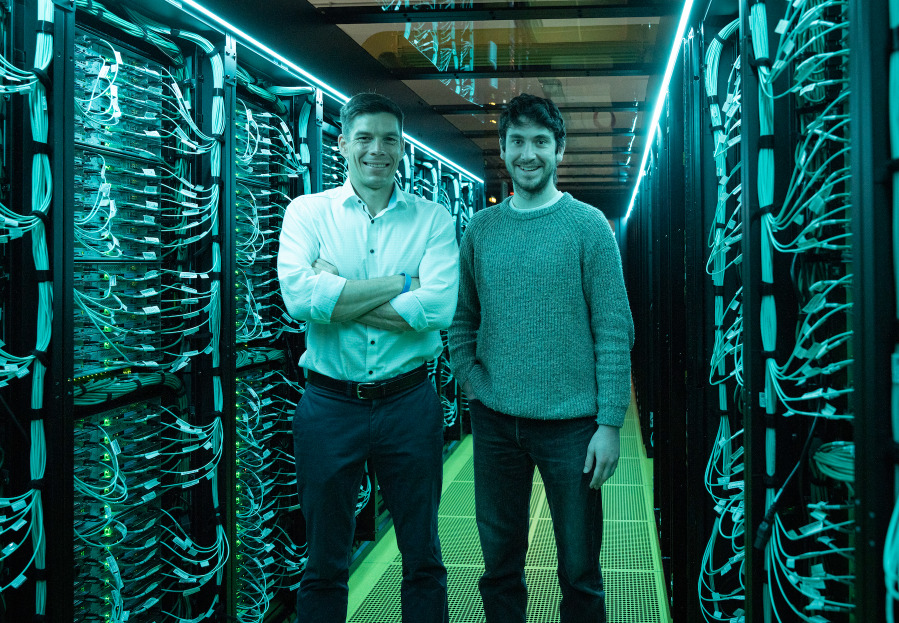 Stefano Maurogiovanni is an MSc student at the University of Pavia who is currently doing an internship in the group of Hartwig Anzt at KIT, where he is implementing a distributed solver based on algebraic multigrid (AMG) methods in the Ginkgo library, to support the MICROCARD project. In this article published by KIT Stefano and his colleague Rached Chaaben talk about their experience at KIT's Steinbuch Centre for Computing.
In Pavia Stefano is directed by Stefano Gualandi and Luca Pavarino. His stay at KIT was made possible by the ERASMUS+ program of the European Union and strengthens the collaboration within the MICROCARD project.
29 April 2022: MICROCARD leading the way in European supercomputing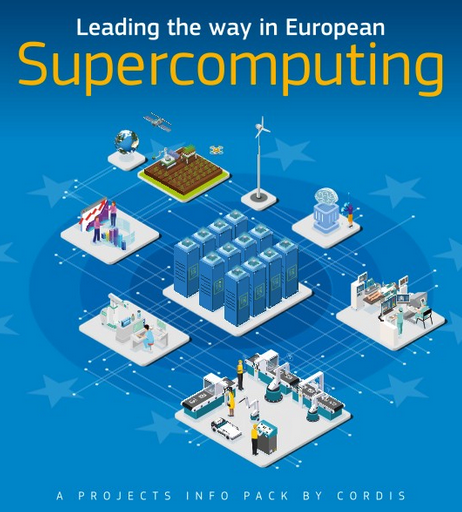 MICROCARD is one of nine European supercomputing projects showcased in the brochure Leading the way in European supercomputing issued by CORDIS on behalf of the European Commission. These short stories give an easy to understand overview of what problems supercomputers are solving today.
9 April 2022: follow us on LinkedIn
We're now on LinkedIn as Project MICROCARD
Upcoming: summer school on cardiac electrophysiology
The Liryc summer school on cardiac electrophysiology is now open for registation. It will take place shortly before our project workshop in July 2022, at the same location. It is combined with a 2-day meeting of the PersonalizeAF project.
4 February 2022: first MICROCARD workshop
Our first project workshop took place on 4 February 2021. This edition was fully online; we hope for an in-person meeting in the summer.
22 December 2021
The European Processor Initiative writes: "The main result of general-purpose processor activities in EPI phase one, the Rhea processor, will be instrumental for the launch of European exascale supercomputers in 2023."
Friday 10 December 2021: our first conference abstracts
Our first conference abstracts have been submitted to the ECCOMAS meeting taking place in Oslo, Norway, June 2022, and to the WCCM-APCOM meeting in Yokohama, Japan, August 2022.
Tuesday 31 August 2021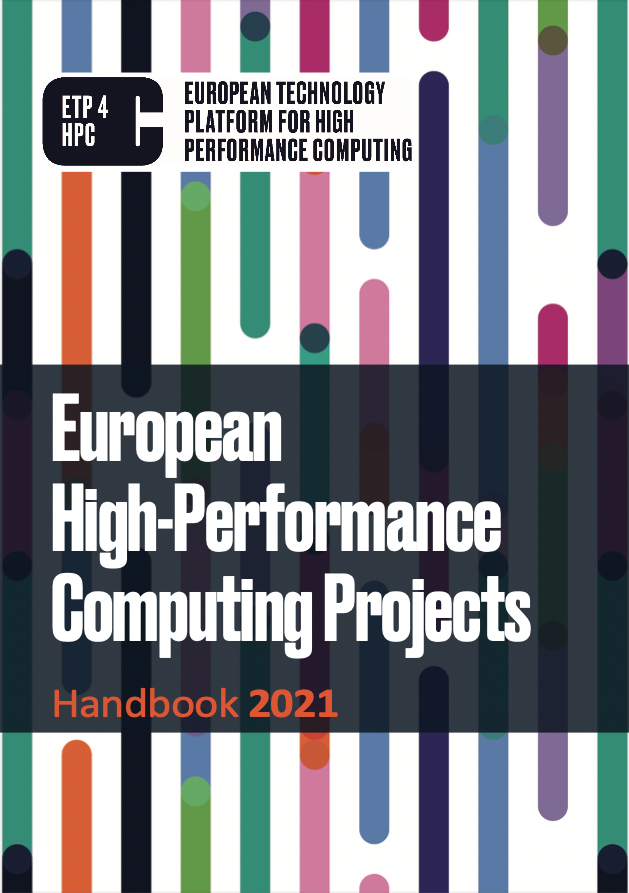 The 2021 edition of the ETP4HPC handbook of European High-Performance Computing Projects is published, covering MICROCARD among 68 European HPC projects. If you don't like ads and cookies you can also download it in PDF format here.
Friday 27 August 2021
One new job opening in Lugano and two other positions still open on our jobs page.
Friday 2 July 2021
One new job opening and three other positions still open on our jobs page.
Wednesday 14 April 2021: funding complete
Today the German BMBF confirmed that the project will be co-funded from their side, so now we are sure that the project is completely funded.
12 February 2021
Today the Austrian FFG signed the funding contract for our Austrian partner, Numericor. Thus, five of the six national funding agencies that are involved have confirmed their co-funding for the project. Only the German BMBF is still working on it.
18 December 2020: Grant Agreement signed, ready for take-off!
This week the Grant Agreement for the MICROCARD project was signed by EuroHPC and by the partner institutes. We are now sure that the project will start on 1 April 2021.
24 September 2020
The project made its first public appearance today at the TERATEC Forum.
14 July 2020
The EU confirms that the MICROCARD project passed the evaluation stage. This means that it will be funded, if all of the parties agree with the Grant Agreement that is now to be prepared.
14 January 2020
After 3 months of very intensive work the MICROCARD proposal was submitted to EuroHPC.